WIN THIS 2021 ACURA RDX
$40.00
Give2Win Competition:
2021 Acura RDX
(Value $55,000)
How would you feel winning this brand new suv, by helping support a good cause?
Now's your chance to kindly donate a meal & get entered to win this beautiful 2021 Acura RDX!
Only 5000 tickets being sold!
Live Draw: Christmas Day 2021
Time left:
Competition ends: December 21, 2021 12:00 am
Timezone: America/Edmonton
Competition Goal: Provide 5000 meals
Currently Raised: 0
This competition will have 1 winner
0
Currently Raised: 0
5000
---
ABOUT THIS PRIZE:
This RDX A-Spec trim gives you the ideal combination of luxury comfort and dynamic driving support, all wrapped in a sleep exterior. On the outside, the A-Spec exclusive gloss black accents, rear diffuser, larger Dual Exhaust Finishers and badging gives the RDX a bold, sporty look
MSRP (Car): $55,000
Exterior Color: Red Pearl
Maximum Seating: 5
Transmission: 10-Speed Automatic Transmission with Paddle Shifters
Maximum Horsepower: 272 hp
Maximum Torque: 280 lb-ft
Special Features: Heated Seats, Full GPS, Panoramic Moonroof, Touchpad Interface & MORE!
Drivetrain: Super Handling All-Wheel Drive™ (SH-AWD®). Intelligent and modern, SH-AWD® is an advanced all-wheel drive drivetrain system in which the engine can divert power to all four wheels. By constantly monitoring weight distribution, traction, and driver inputs, SH-AWD® will automatically send power to each wheel as needed. If the RDX is travelling in a straight line, most of the engine power will be sent to the front wheels to reduce fuel intake. SH-AWD® is available for every 2021 RDX package.
Interior: The RDX Cabin is spacious and elegant, featuring high-grade materials throughout, including Brushed Aluminum and available Natural Olive Ash Burl Wood. Seats come in available soft, full-grain Milano leather, with available heating and ventilation.
Have you checked out our full promo video on Youtube? Click Here to Watch
---
WHO YOU'RE HELPING: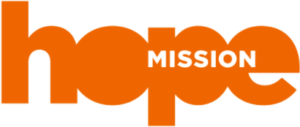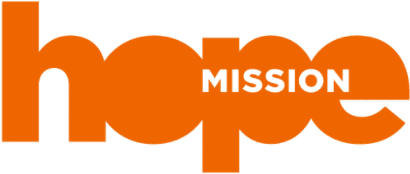 Have you heard of Hope Mission? They're truly an amazing non-profit that serves our hurting & Homeless
population in Edmonton & Calgary, AB.
Meals raised through this competition are either be distributed by Hope Mission, or directly by the Give2Win "Street" Team.
"Thank you for helping us raise 5000 meals!"
---
SELECT YOUR ENTRIES:
*Press PROCEED Only Once*
*Every ticket provides someone with hope, care & a nourishing meal
---
FREQUENTLY ASKED QUESTIONS
Our Personal Guarantee is that your proceeds will actually be making a difference!
Every ticket provides hungry Canadians with freshly made meals to help them get back on their feet.
As we are a sweepstakes platform, thankfully a gaming license is not required. However we must meet the following requirements:
No purchase is necessary to enter our competitions.
The "pre-winner" must successfully complete a skill testing question, to become the "official" winner!
In addition, the pre-winner must accurately complete a skill testing question, prior to being declared as the official winner.
Anyone over the age of 18 living in Canada (excluding Quebec), or the USA is eligible to enter.
Because there are only 5000 tickets available, your odds are significantly higher than any leading competition, such as the LottoMAX (1 in 33,294,800)
The Winner be randomly drawn LIVE on Christmas Day!
After the competition has successfully ended, via Live Stream on Facebook & Instagram. the "Official Give2Winner" will be randomly selected from all valid ENTRIES, by a 100% secure & certified third-party authority.
We use https://www.randomdraws.ca
You'll be directly notified via phone & email. And after we've made contact with you and you've been fully verified, we will send an email to everyone informing them, and excitingly congratulating you.
You can also see recent Winners information on our website and Social Media pages.
Upon winning this, your 2021 Acura RDX, will be shipped 100% free to your home address in Canada.
If the winner is from the USA, additional shipping charges may be applied.