What we do
Give2Win is a sweepstakes fundraising platform, centered around creating awareness & raising money for important causes.
Give2Win revolutionized charitable giving to fundamentally enhance how causes can engage with donors & raise more funds.
Through it's global platform, Give2Win donors also enjoy the chance of possibly winning once-in-a-lifetime experiences, including cash & other luxury prizes…
Give2Win's mission is to inspire positive change across the world.
A message from our founder: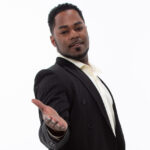 Give2Win is the revolution of charitable giving. My goal is to inspire as many people as possible to support amazing causes, that can make all the difference.
Simply by leveraging charities, brands and awesome prizes, Give2Win will create a massive shift, where everyone truly wins!"
Lamar Saunders
CEO & Founder of Give2Win